Sent For Review

Stop what you are doing. Right now. Recently, I told you about Dove's new Creme Mousse Body Wash. It's great. I really, really liked it. Then I tried the new Purely Pampering Body Wash with Pistachio Cream with Magnolia .


Whoa, whoa, whoa, whoa. Stop the clock. This is amazing in a revolutionary way. I have very dry skin and I basically don't need a moisturizer when I get out of the shower. I just don't. This ultra hydration is no doubt due to the
Nutrium Moisture
and
Pistachio Cream
, blended together into the perfect body wash. I've never felt anything so hydrating. No other body wash on the planet comes close (there may be a few I haven't tried but, so far, Dove's PPBWPC&M is leading the way in awesome).
I'm a little gobsmacked still, as I try to write this.
It's. So. Good
. When I first used this, I remember getting out of the shower, my mouth slack. I couldn't stop touching my arms. Or my legs. A friend picked it up when she couldn't find the Dove Creme Mousse and said she was actually looking forward to using it again because it was such a fantastic experience. It even left me feeling a little sexy. My skin felt so amazing. I've been sitting at my desk wondering if I have time to shower before dinner tonight, because I want to use the body wash again. That's never happened with any other body wash. I'm beyond smitten.
This body wash is scented with a touch of magnolia and pistachio...a little bit floral and a little bit sweet. It's a sweet blend of different oils along with the Dove's Nutrium moisture and it's amazing. This is one of those products where I would offer to buy it for you if I was made of money. But since I'm not, check it out for yourself and let me know what you think!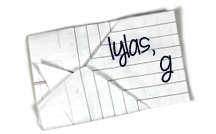 Find Kelly on
Google+
,
Twitter
or
Facebook
. Official
disclosure/disclaimer
statement can be found here.
Subscribe
and never miss a thing!
Copyright 2009-2014, Gouldylox Reviews. All Rights Reserved.