Purchased by Me




I'm sure you've seen all of the excitement surrounding the new Electric Palette from Urban Decay. Sure the colors are gorgeous, but are they really wearable in your daily life? Like $50 worth of wearable? If you aren't sure if you want to pony up the cash for that palette, try one of the ColorIcon Palettes from wet n wild Instead. The pigments are surprisingly pretty and feel like butter, but cost less than a Trenta Latte.




I picked up a smaller palette of the same gorgeous shades, but if you must, a larger palette of brights is available for a few dollars more. Don't forget to use your CVS/Pharmacy BeautyClub Card and save big!



(The larger of the two wet n wild palettes.)
Let's just discuss this brights trend that UD is trying to making happen. These colors are not for everyone. They don't look good on everyone, unless you use them very sparingly, as an accent or as a liner color. That said, you can get a beautiful look from the palette and the UD palette pigments have loads of sheen and sparkle.
The
wet n wild palettes
are matte and a little less pigmented. If you want to try wearing brights but aren't sure you'll love it enough to justify the UD palette, try one of these instead. If you want crazy loud shadows, then go for the Urban Decay. My good friend,
Phyrra has swatches
of the Electric palette, if that will help you make a decision.
The pigments are really pretty. I just don't know if I can recommend in good faith that you buy The Electric Palette...will you ever use it? If yes, then happy shopping!
If you are on the fence, but want to switch it up a little, pick up one of the new
wet n wild ColorIcon
palettes first.
(Swatched without primer)
Which one suits your more? Or are you passing on the whole trend? Tell me in the comments!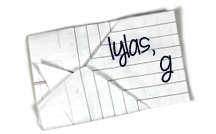 Find Kelly on
Google+
,
Twitter
or
Facebook
. Official
disclosure/disclaimer
statement can be found here.
Subscribe
and never miss a thing!
Copyright 2009-2014, Gouldylox Reviews. All Rights Reserved.