Purchased by Me
Affiliate Links
I love the Pantone palettes from Sephora. I know they are the Sephora house brand shadow; it's a good thing! The shadows are intensely pigmented, wear beautifully and are always inventive. And you can't beat the price. Sure, $48 isn't cheap, but where else can you get shadows this nice in gorgeous shades for less than $2 each? This palette boasts twenty-five shades in colors from their 2014 spring collection. The possibilities are endless...
The palette is based on six color groupings, all of which feature Radiant Orchid.
You'll also get a book that details ways to wear each look, so you'll never be out of ideas.
The Radiant Orchid shade itself is oversize and will last far longer than the pink shadow trend. It's actually way more wearable than you might think. Especially if you try out the ideas in the booklet.
The Cream Dream color pairings are the nudest of the nude.
Rare Earth combines beautiful brows for a sultry eye. The featured Pantone color in this quad is Sand, in the upper right.
Bird of Paradise features Placid Blue, Hemlock and Dazzling Blue. All of which screams St. Tropez to me. The green and lighter blue in this quad are really striking.
Venus Rising gives hazel and brown eyes a beautiful smoky option. (Who am I kidding? This would be great on anyone.)
Primal Flower contains the often hard to wear yellow shade, Freesia. When paired with the shimmering pinkish ruby, any worries you may have had dissolve and your eyes pop.
Midnight Orchid is a beautiful collection of steel and ink. Add a pop of the signature color and your eyes will stand out like never before.
Oddly, some of the official colors of spring aren't featured on this palette, including Cayenne, Paloma, Celosia Orange and Violet Tulip. Similar or complementary shades were incorporated into this varied collection. I wonder why? Cayenne and Paloma would have been gorgeous.
Check out swatches from each of the groupings below.
This is one of my favorite Pantone palettes since the first one hit shelves a few years ago. Definitely check it out!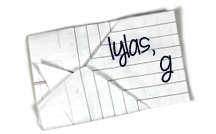 Find Kelly on
Google+
,
Twitter
or
Facebook
. Official
disclosure/disclaimer
statement can be found here.
Subscribe
and never miss a thing!
Copyright 2009-2014, Gouldylox Reviews. All Rights Reserved.