Purchased by Me Affiliate Links


Finally! For weeks, Phyrra and I have been talking about creating two different looks using the same palette and my crazy schedule has made it impossible. I've finally had some time to play and we are excited to share our different takes on the same palette.
If you don't know my friend
Phyrra
or her blog
Beauty for the Bold
, she's a beauty blogger who creates bold looks. She's always got gorgeous, bright hair and can somehow take even the craziest colors and make them look amazing on her alabaster skin. I can't get away with a third of what she can. She's also one of the nicest people I've ever met. I love her.
When we realized we were both digging the
Kat Von D Esperanza
palette, we decided to each do a look to show that any palette can work for anyone. It's all about how you interpret it.
My look is super easy, neutral and radiant, perfect for work or weekends. Phyrra's look is a little more complicated and makes more of an impact. This palette has a a little something for everyone. I'm in love with
Galore
, the peachy nude with mega shine that still manages to be understated.
Placebo
is another color after my heart; it's a matte, deep coral that makes eyes pop, no matter what the color.
Take a look at each tutorial for inspiration! Which video matches your personality better? What palette could you use a little help with? Let us know and maybe we can use your idea for our next video!
Here are the products I used on my eyes:
Kat Von D Esperanza Palette
L'Oreal False Fiber Lash Mascara
Anastasia DipBrow Pomade in Auburn
Face:
It Cosmetics CC Cream in Light
Hourglass Ambient Blush in Luminous Flush
Lips:
It Cosmetics Vitality Butter Gloss in Joyful
If you wear glasses, make sure you to leave your crease shadow very strong to help your look pop behind your lenses.
Check out Phyrra's Video for a completely different, bolder look!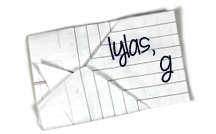 Find Kelly on
Google+
,
Twitter
or
Facebook
. Official
disclosure/disclaimer
statement can be found here.
Subscribe
and never miss a thing!
Copyright 2009-2014, Gouldylox Reviews. All Rights Reserved.