Purchased by Me Affiliate Links



Last night, I posted a photo of my spring bracelet stack from
PANDORA Jewelry
. Many of you asked exactly what was on it and where to find it. I have quite a collection of PANDORA,
because they are one of my favorite clients at my day job
. However, I didn't fall head over heels with some of the charms until I got to play with it on set for five days straight a few years ago. I love that you can make each piece your own....and you don't have to make it all about individual memories if you don't want to. You can just make a kick ass combo that suits your mood. Here's my favorite combination for spring. (Until the new spring line comes out next month, anyway.)
Here is what is on each bracelet and a link to each charm.
Silver Leather:
Triple Silver Braided Leather Bracelet
$55
Nostalgic Romance
$65
Sparkling
Clip (2) $50
Teal Leather:
Teal Triple Smooth Bracelet
$55
Orange Primrose Path
$60
Silver Traditional Bracelet:
Silver Traditional Bracelet
$65
Champagne Tendril Clips
(2) $45
Clear Lights Spacer
(2) $45
Clear Primrose Path
$60
Oxy Crown
$45
Captivating Green
$35
Fascinating Teal
(2) $45
Oh My!
$95
Ring Cluster
$75
Do you wear PANDORA? Once you start, it's a little addictive, so don't say I didn't warn you!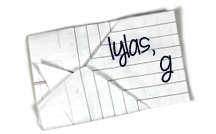 Find Kelly on
Google+
,
Twitter
or
Facebook
. Official
disclosure/disclaimer
statement can be found here.
Subscribe
and never miss a thing!
Copyright 2009-2014, Gouldylox Reviews. All Rights Reserved.