Hey Marshmallows! It's
Veronica Mars
weekend! I haven't been this excited for a movie in years. I was a very early Kickstarter backer and have pimped the tv show to literally every person I've met. If you haven't seen the show, powerwatch all three amazing seasons on Amazon Prime. If they movie isn't playing in your city, it's
available for digital download on
Amazon Instant Video, Best Buy Cinema Now, iTunes, Sony Entertainment Network, Flixster, Xbox Video and Vudu. I'm seeing it on Sunday, so please don't tell me if Veronica ends up with Piz or Logan.
Question of the Week:
On average, how often do you make impulse beauty purchases? What type of product is your biggest weakness? A better question would be how often do I go to a store and NOT make an impulse purchase? All of the pictures I post on Facebook are products I purchase or am about to purchase. I hit the stores an average of three times per week.
Clumps of Mascara
has found the
best nail polish top coat
ever. No really, it's pretty incredible.
EauMG
- is kicking off festival season with a review an indie fruity-floral
perfume roll-on
that reminds her of hip Southern music festivals.
Gouldylox Reviews
- Can a
hot scissor hair cut change your life
? Or just steal your money? I did the research to find out.
Lipglossiping
- goes all out gaga for a
gourmand skin treat
that leaves you smelling of hot-buttered popcorn. Do you know what it is yet?
My Beauty Bunny
- has teamed up with The Humane Society and beauty bloggers around the world to make a video in honor of #BeCrueltyFree week. Please
watch and share
to help spread the cruelty free message!
Nouveau Cheap
- There's a new collection of jelly polishes now hitting drugstores! Come check out the
Sally Hansen Limited Edition Palm Beach Jellies
.
Pink Sith
- gives you her top 10 wish list beauty items for
Pantone's Color of the year in Radiant Orchid!
Prime Beauty
- goes nude (in spirit only) with the new
Maybelline Dare To Go Nude Color Tattoo Eyeshadow Collection
--a drugstore gem!
Phyrra
- shares her Top Ten
Cruelty Free Radiant Orchid Beauty
picks.
we heart this
- What do bacon, Mr. T, mug shots and Rosa Parks all have in common? Why don't you
click here
and find out?!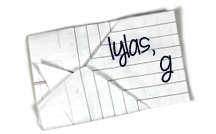 Find Kelly on
Google+
,
Twitter
or
Facebook
. Official
disclosure/disclaimer
statement can be found here.
Subscribe
and never miss a thing!
Copyright 2009-2014, Gouldylox Reviews. All Rights Reserved.