Purchased by Me Sent Affiliate links

While I'm not officially on a no-buy, I'm trying to spend less. Mama needs a new porch railing and they aren't cheap! However, there is newness afoot and I feel like I'm missing out if I don't try it. Then I feel a yearning inside to go to Sephora and my dreams of a new railing go down the tubes faster than a travel size mascara.

Here are the products I'm excited about this month that I can't afford. And here are the near dupes that won't derail my plans. Keep in mind, I'm not saying the colors are dupes, but that the formulas are similar and will give you a similar result. Which would you pick?

The Splurge: Kat Von D
recently reformulated her lipsticks and her
Everlasting Love Liquid Lipstick
looks amazing. On the lips, it's a full coverage, heavily pigmented, smooth matte finish. And it's $19.
The Steal
?
Milani Power Lips
. I love this stuff. I want it in all the colors. It wears until you take it off and looks perfect through eating and drinking, without fading. It has a bit of sheen, which wears off and leaves you matte, which is really similar to the KVD. Best part? It's around $6.
The Splurge: Hourglass Cosmetics
recently launched a new line of
Ambient Lighting Blushes
, which combine a touch of color with a radiant glow. I want them all. The Ambient Lighting Blushes are beautiful. They are finely milled; a sheer wash of radiant color is perfect for spring. However, they are $35 a pop. It's hard to find a touch of shimmer, a lit from within glow and a pop of color in one drugstore product. Actually, I couldn't find one I really liked. However...
The Steal: Sephora Collection MicroSmooth Baked Blush
, has a beautiful selection of really nice blushes that have the shimmer and glow, and a little more pigment to boot. They are half the price of the Hourglass at $17 each.
The Splurge:
My blush obsession continues with a new release from
Make Up For Ever
. Their new
HD Cream Blush
is the cat's meow. It blends into the skin like a cream but wears like a powder. The color range is spectacular. The artists in stores can't stop raving about how wonderful they are. There is an especially perfect blush for women of color (two actually, 515 and 520). These are only $26 each. Yeah, I said only $26.
The Steal:
Hit the
CVS/Pharmacy
and pick up a few of the
Maybelline Master Glaze Glistening Blush Stick
. They won't wear as long as the MUFEs and aren't as pigmented, but they look great on the skin and set nicely with a little bit of powder. At $7 a pop (plus the coupons from your CVS Beauty Club Card), they are practically free.
Which one would you pick? Tell me in the comments!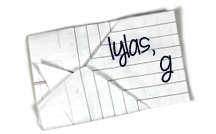 Find Kelly on
Google+
,
Twitter
or
Facebook
. Official
disclosure/disclaimer
statement can be found here.
Subscribe
and never miss a thing!
Copyright 2009-2014, Gouldylox Reviews. All Rights Reserved.