Last year, I promised to compliment someone every day. While I'm not sure if I actually did this every day, I'm fairly confident that I did manage to carry out my resolution five times per week. I also managed to stay away from sulfates, which is so helpful for your hair. I haven't had anything but the roots touched up on my RED HAIR in more than four months. I can't remember the last time we actually ran color through the ends of my hair. Not sure skipping the sulfates works? My hair is proof it does!
But a beauty resolution for this year? I need to clean my brushes more often. That's a given. I'm pretty good at washing my face before going to bed. I suppose if I had to choose one thing, it would be to spend less on beauty products. While that's a little tricky for me specifically, I'm aiming to only visit Sephora monthly, not weekly. Will that work? I'm not sure, but considering I haven't been to Sephora since Thanksgiving, I think I'm well on my way to curbing my beauty spending. I'm also determined to get more sleep and exercise. I'm already really good at taking naps, so things can only get better, as far as that is concerned. And for the exercise, I still love my MMA training, so hopefully I'll continue training well into the new year.
What about you? Any beauty resolutions this year? Tell me in the comments! In the meantime, check out the other beauty resolutions of my makeup wars compadres by clicking on the tiles below!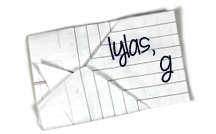 Find Kelly on
Google+
,
Twitter
or
Facebook
. Official
disclosure/disclaimer
statement can be found here.
Subscribe
and never miss a thing!
Copyright 2009-2013, Gouldylox Reviews. All Rights Reserved.