Sent For Review
It Cosmetics has quickly become one of my favorite brands. Each new release seems to make my face look better. They just get IT (pun intended). Even when I think
I'll hate things
(like the new Celebration Illumination Powder Foundation), it turns out to exceed all of my expectations. It's like Jamie Kern is reading my mind! This
makeover proves it!
The newest primer (you can currently only get it from QVC) is the
Feel The Moment Serum Sensory Primer
. It's a serious serum that contains hydrating ingredients that give skin the boost it needs to look refreshed. Even during the polar vortex, my skin looked fresh and supple! Feel the Moment Sensory Awakening Primer Serum is an anti-aging ultra-hydrating serum created with caviar extract, hydrolyzed collagen, peptides, hyaluronic acids, argan, jojoba, avocado, vitamins A, E and C, deep ocean water and essential oils. In fact, it packs more of a skincare punch than some of my favorite high end skincare products, and certainly rivals the feel of my other products.
This primer is thick, emollient and takes a few minutes to sink in. You're going to need to wait about two minutes after applying it before you apply your makeup. You have no other choice. Your skin won't agree with your makeup if you don't wait--your face is literally damp with this luxe serum. It smells like a spa treatment, too!
You'll instantly notice that your makeup goes on flawlessly. It creates the perfect canvas; your skin is equally smooth all over. No more dry patches, no more unevenness in the surface of your skin. It's all the same and it's all radiant, smooth and super soft. If you are using a powder foundation with this primer, I've found that I need less of the foundation to make my skin look perfect.
Besides being a beautiful addition to your skincare routine, the Feel the Moment Serum Sensory Primer also keeps your face in place all day. It just works on all levels. I love it.
The only downside is for you oily ladies who hate the feel of anything slippery on your skin. This does include silicones, so if you don't like the feel of them or are avoiding them, this isn't for you. But if you have aging skin or skin that is on the dry side, you are going to want to use this daily. And using it at night as a treatment helps you wake up with plump, hydrated, beautiful skin too!
Pick it up from QVC as part of the
New Year Most Beautiful You
collection. I'm sure it will be available separately soon!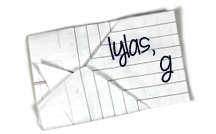 Find Kelly on
Google+
,
Twitter
or
Facebook
. Official
disclosure/disclaimer
statement can be found here.
Subscribe
and never miss a thing!
Copyright 2009-2013, Gouldylox Reviews. All Rights Reserved.