Sent For Review

It's Beauty Box 5 time! Not familiar with BB5? Beauty box 5 is a monthly subscription service that delivers five cosmetic samples to your door for $12 a month. Each month, the box seems to follow a little bit of a formula...a little skincare, a little color cosmetics, something to exfoliate with and something for the nails. This month, however, was a little different.In January, it was all about protecting and treating your skin during the winter months. And I actually received six items! You have to love a little extra somethin'-somethin'.


While there wasn't much color, there was a bonus gift!
That Awkward Moment
mirror is about the size of a business card and great for stashing in your purse. Feel like a jerk when you pull out a mirror at the table to check your teeth? This mirror practically apologizes on your behalf. Check out the movie with the same name in theaters on January 31st.
Nubar Sweet Almond Cuticle Oi
l is a treat for the nails! Specially formulated with the antifungal, healing properties of Jojoba together with hydrating Caramiane, Vitamin D and Mulberry Root extract. It's available in a variety of scents: fragrant Sweet almond, Vanilla, Grapefruit or Passion fruit. I received Sweet Almond. It's delicately scented like almonds, which for some reason, makes me want to eat cookies after protecting my cuticles.
H2O+ Sea Lotus Body Wash is a refreshing body wash that wakes up the skin and leaves behind the slightest fresh scent. This size is perfect for traveling so you can feel like you're at a spa, even when you're really putting the finishing touches on your powerpoint at Holiday Inn.
Exfoliating Gloves by Swissco are lovely in the shower or bath to help quickly remove dead skin cells. Just be sure to exfoliate no less than five minutes after you've begun your shower. Let the warm water and steam do part of the work so you don't have to!
Epic Blend Lip Balm in Hemp Coconut is actually one of the most hydrating lip balms I've tried in a while. I shouldn't be surprised. The only ingredients are organic Sunflower Seed Oil, Beeswax, Cocoa Butter, Coconut Oil, Hemp Seed Oil, Vitamin E, Rosemary extract and Coconut aroma. Coconut isn't my favorite scent, but I'll get over it for something this luxe. This product is worth the price of admission.
Finally, who doesn't need a lotion to keep in their purse? Jergen's Daily Moisture gets the job done, while promising 24 hour hydration.
What do you think? Worth the $12? Check it out for yourself at Beauty Box 5.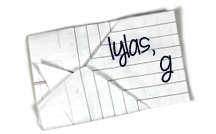 Find Kelly on
Google+
,
Twitter
or
Facebook
. Official
disclosure/disclaimer
statement can be found here.
Subscribe
and never miss a thing!
Copyright 2009-2013, Gouldylox Reviews. All Rights Reserved.