I've been asking stylists for "bent waves" or true "S" waves forever and everyone keeps telling me to use a clipless curling iron. That's fine, but it's not really the wave I wanted. The Ribbon Wand by Verge gives me the exact wave I've been looking for but couldn't find.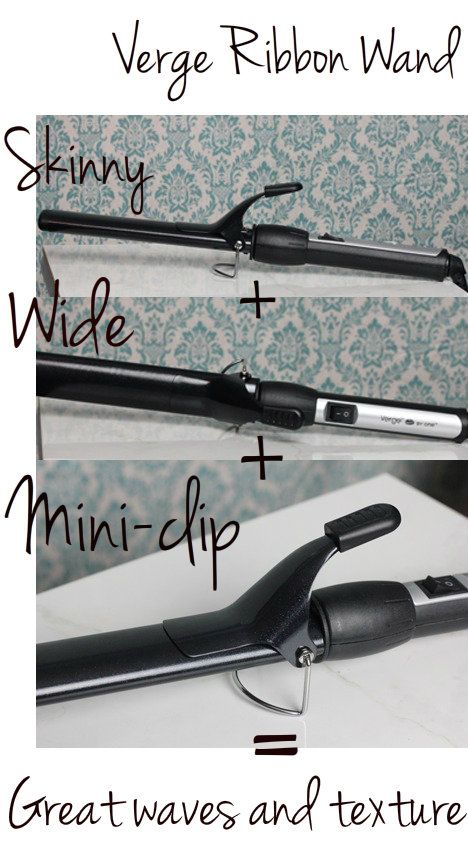 Verge is the same maker of the
Bubble Wand
that
I fell in love
with before the holidays. One of the main reasons I adore these irons is because of the use of NG (nano gold) technology. I don't understand how, but the NG coating on the iron translates into waves that last me two or three days. That's TWO OR THREE DAYS of not having to style my hair. That is with no product, by the way. No styling cream, no hair spray, no mousse. It's worth its weight in (nano) gold, I suppose.
So back to the
Verge Ribbon Wand
. Instead of it giving you a rounded wave, like with a curling iron, you get a deeper wave with a sharper curve, similar to a slightly flattened oval. The curls, before they're combed or separated, are not rounded. Instead, they're wider than your typical barrel curl.
Take a look at what I mean.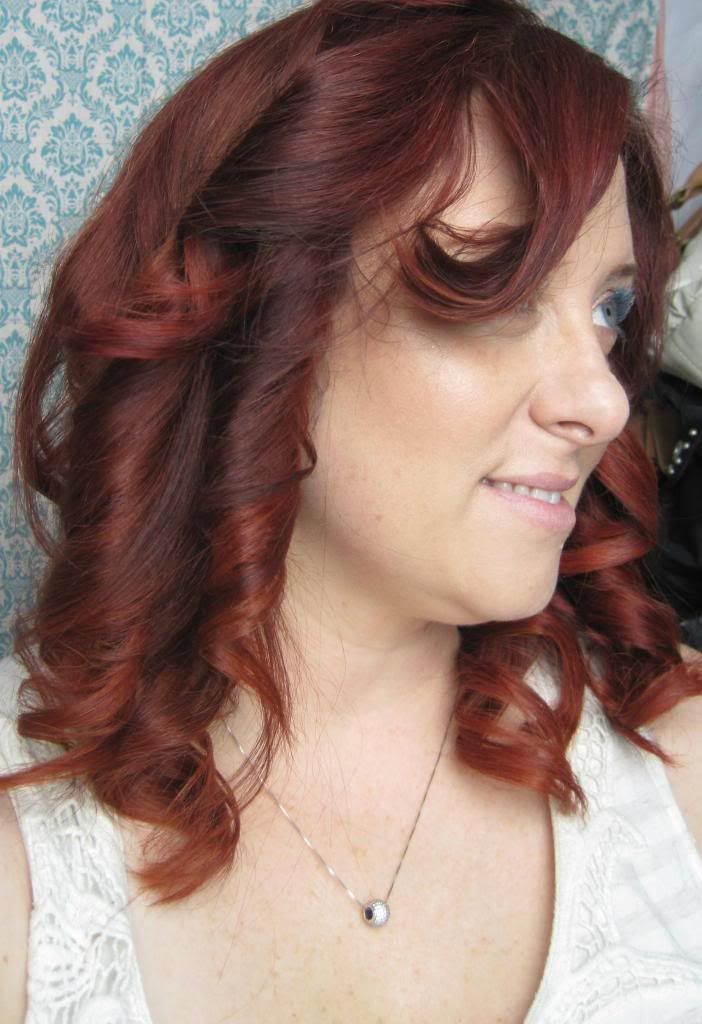 See how they aren't as rounded as a traditional curl?
Here they are again after I've separated them slightly (sorry the photo isn't my best).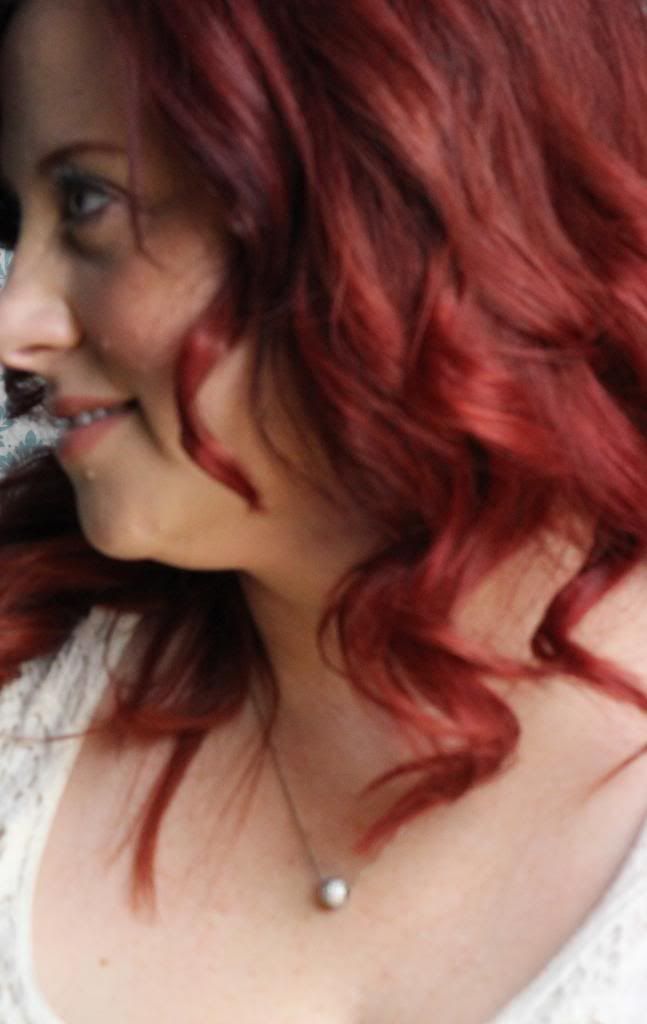 The curl is more like a bent wave than a traditional curl. I know stylists are saying they are over the loose wave trend, but I say viva la waves!
What do you think? Are you over-curling your hair or loving all of the shapes and sizes of irons that are hitting the shelves? I'm loving it. I just need a harder working heat protectant spray. Pick up the
Ribbon Wand from Verge for $120.00
.
Official disclosure/disclaimer statement can be found
here.
Subscribe
and never miss a thing!
Copyright 2009-2013, Gouldylox Reviews. All Rights Reserved.