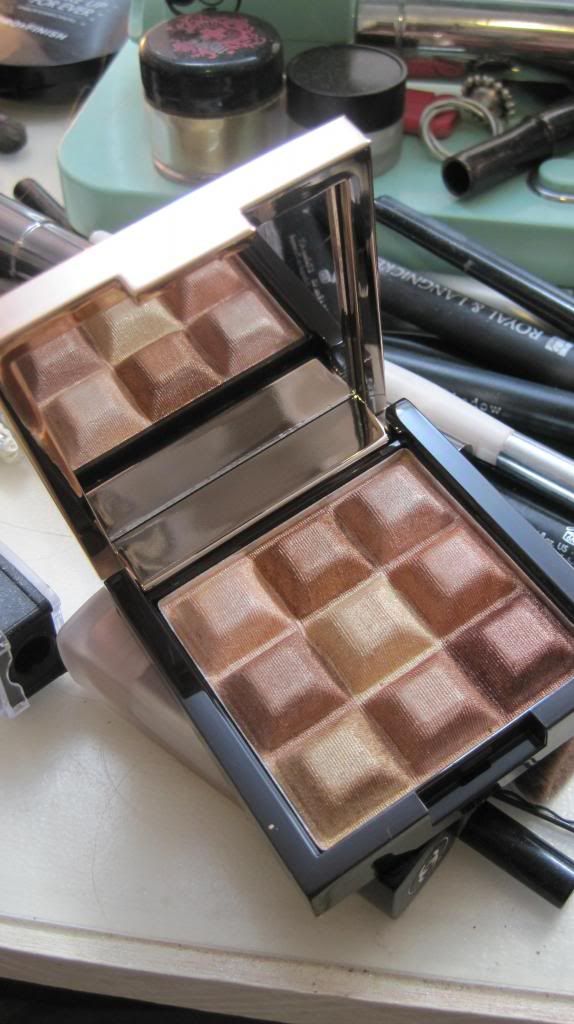 I'm bad with blush. It's my Achilles heel in the makeup world. No matter how many lessons
Melissa Street
gives me, I always have a hard time with my blush. When I'm not struggling with color, my face is eating the blush at such a rapid pace I can never win.
One day recently, this glorious little golden box showed up on my doorstep, in a package from mark. Inside was the prettiest little waffle of peachy, pinky, champagne golden gorgeousness in a cream blush formula. It's almost too pretty to use.
Touch and Glow Shimmer Cream Cubes All Over Face Palette in Warm Glow by mark
is my new favorite blush. It's been two weeks and I can't put it down.
The lighter golden colors are perfect for my cheekbones and to make my hair color pop a little more. The bronze tones either give me a hint of summer or play down the hallows of my cheeks, giving me a slightly sculpted look. The pinky-peach base color livens up the apples of my cheeks as well as the blue in my eyes. The cream formula imparts a slight sheen for a natural, dewy finish. It's pretty close to perfect. I apply it with a stippling brush for a light touch of color.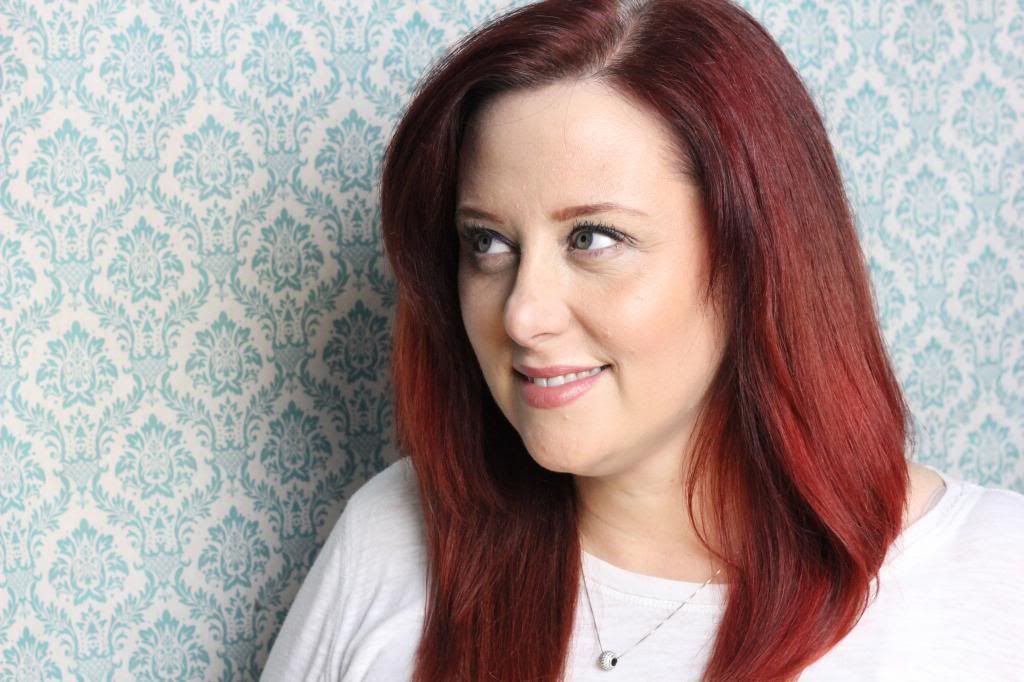 (Wearing Warm Glow)
For
$16 you'll get an all over face color
that can enliven your winter skin, freshen your cheeks or even, if used with a small brush, work as an eye shadow. How will you use it? Have you used mark before? What do you think? I'm new to the brand (for the most part) so tell me what I need to check out!
Sent for review.
Official disclosure/disclaimer statement can be found
here.
Subscribe
and never miss a thing!
Copyright 2009-2013, Gouldylox Reviews. All Rights Reserved.