Icon by Hourglass
is a deep, beautiful, true red that looks stunning on everyone I've seen (as often as I've been suggesting this on shopping trips, it's a lot). On women with a deep, natural tone to their lips, it goes bright. On me, with very pale lips, it's a medium red. I can't explain why, but it is beautiful on each lip tone. It's also not too tacky, doesn't migrate and wears incredibly well.
If you want a long-wearing lipstick, this formula is creamy without being messy. If reds scare you, try the Rouge formula. It dries down to a long-wearing finish that doesn't move or dry out lips. Are you the boldest of the bold? Go for the sheer gloss and make a statement.
It's very, very long-wearing. I'm talking like four to six hours of long wear. It's gorgeous.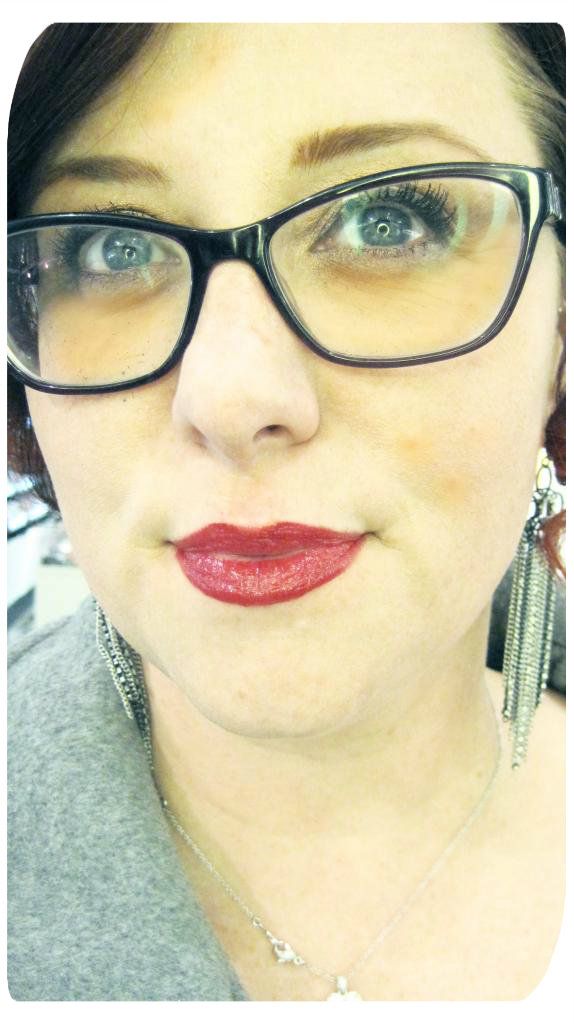 (Wearing the gloss and the liner.)
There is also a liner to complete the looks and deepen each tone. I tried to find a less expensive version of the lip liner and there wasn't one that worked as well. It's a beautiful investment in looking confident. Are you bold enough be an
Icon
? Have you picked these up? Tell me which formula you prefer!
I bought the Lip Rouge and the Panoramic Liner after receiving the Lipstick for review.
Official disclosure/disclaimer statement can be found
here.
Subscribe
and never miss a thing!
Copyright 2009-2012, Gouldylox Reviews. All Rights Reserved.