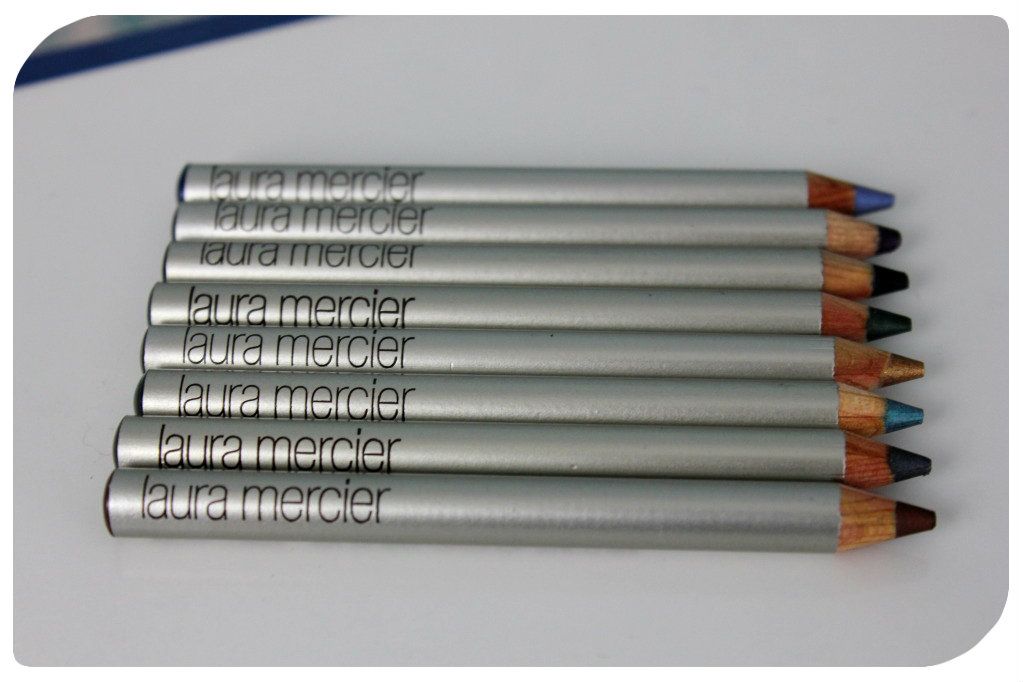 The holiday collections are starting and Laura Mercier is launching several drool-worthy kits and combos. They'll have you going back to the counter again and again.
For now, let's look at the
Mini Kohl Eye Pencil Collection
. Featuring seven of her most popular shades plus Jet Black, you can get a complete liner wardrobe for less than $50. If you haven't tried these pencils in the past, know that they're so soft, so smooth and wear for a long time. While some of the colors are more dark than not, several stand. Let's discuss.
Allure magazine recently named a Chanel product the go-to pencil to make blue eyes pop, all because it had a twinge of red undertones. Brown Copper will achieve the same result and won't cost you $30. This pencil is lovely for blue eyes!
Stormy Gray is also a perfect pick for pretty much everyone. The undertones in this pencil will work for you, especially when you don't want a really dark shade lining your eyes.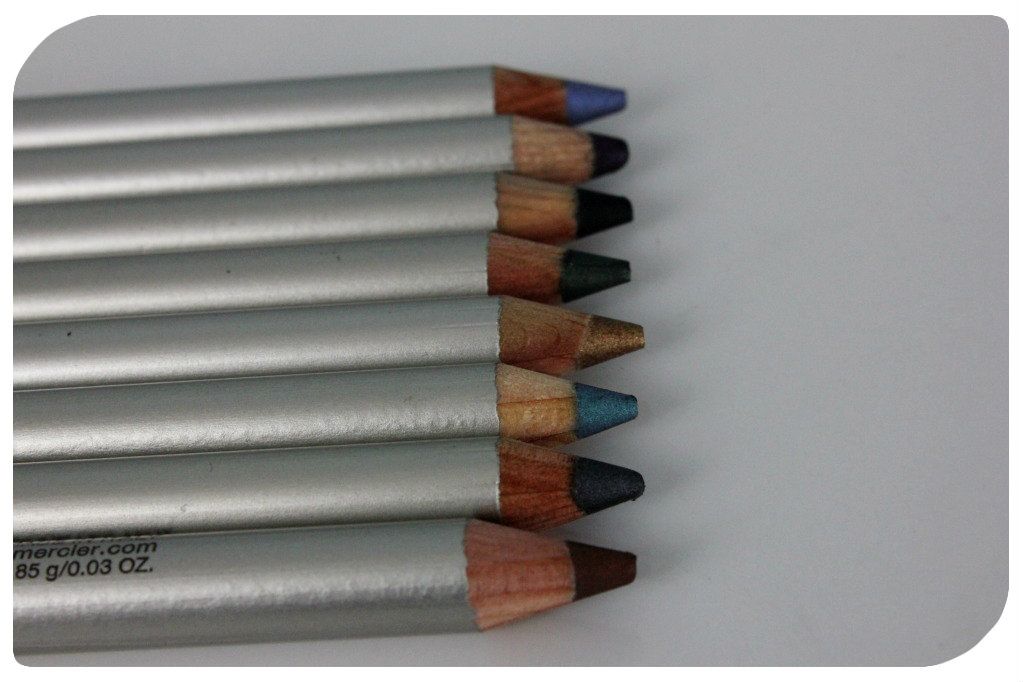 Black Violet is a really deep plum that will look especially lovely on those with green or blue eyes.
Black Gold is more Gold than Black and gives a mature (think Adele, not Ke$ha) take on the trend.
Black Turquoise is a beautiful teal.
Black Navy is so dark it's almost black. But it isn't. It's perfect for when you want to add a hint of cool tones to your eyes, which makes them look whiter.
Antique Jade is a weathered take on a green. This color is gorgeous for anyone, but especially for those with brown eyes.
Jet Black speaks for itself.
These Mini Kohls are too pretty not to add them to your collection. The
only
question is, if you buy them as a present, will you be able to
give them away
? The collection is available online and at
Nordstrom
,
Neiman Marcus
and
Saks
for $48.
Sent for review. Contains affiliate links.
Official disclosure/disclaimer statement can be found
here.
Subscribe
and never miss a thing!
Copyright 2009-2012, Gouldylox Reviews. All Rights Reserved.