This time of year is confusing. Not only when it comes to grabbing the right jacket, making the right decision on your shoes, but also when balancing your skin. Constant weather changes make being comfortable no matter what seem impossible. Here are three tips to keep you comfy while the weather tries to decide what it's doing.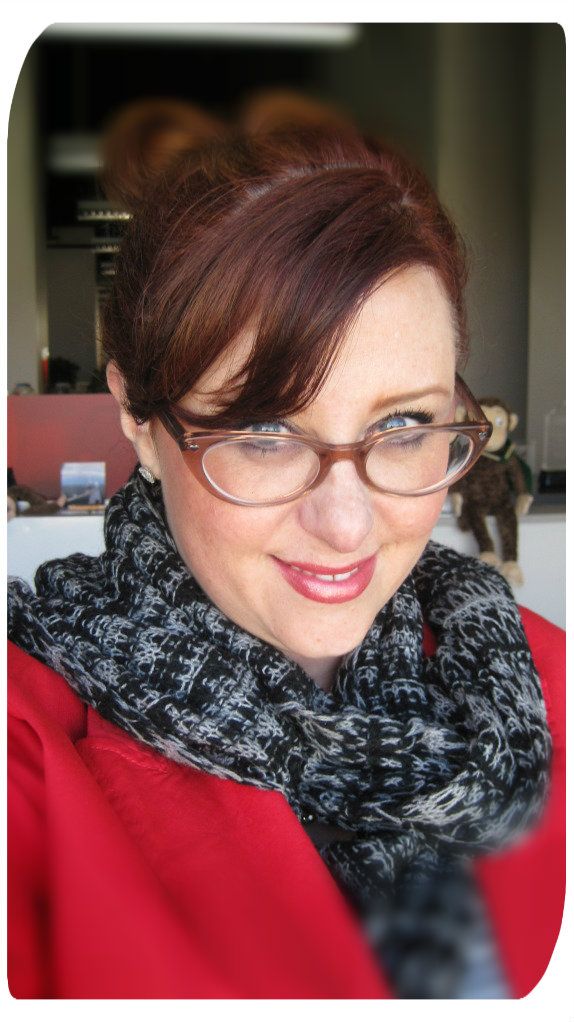 To keep things easy, never leave home without an infinity scarf. An infinity scarf is essentially a long scarf that has been sewn end to end, making it super simple to wear. You can add it to almost anything to stave off a chill in the air and never have to think about how to tie it. They work with any outfit and can double as a shrug if you really wish you had thought to bring sleeves.
Fraas
makes lovely, affordable ones that are heavy enough to add warmth, but breathable enough to keep your comfortable. (They also have a really
cute side-button down cape
that I love!) Want the exact one I'm wearing? It's not yet available on the web, but you can order your own by calling
212-575-0191.
The constant changes in temperature outside and the heat inside make it hard for your hair to maintain its moisture level and stay frizz-free. Give your locks a serious boost of moisture and frizz-fighting power with
Clairol's New Smooth Collection
. It contains Radialux, micro-ions that attach to damaged areas of the hair to help add smoothness and shine. I've been using the
Leave-In Styling Balm
(the shampoo has sulfates) and love how shiny and soft my hair is afterwards. The extra drink of moisture for your hair will do wonders to combat frizz, static and the other weird things the constant changes in temperature do to your hair.
Finally, this weather can wreak havoc on your skin too. To keep things balanced, avoid really hot showers that can zap your skin's moisture. After washing your face, try treating it with an oil created to hydrate skin without causing breakouts. I know, it can sound scary, but it shouldn't be. I really like
YBF's Private Reserve Anti-Oxidant Oil
, followed by their
Hydrate B
booster, which can be added to any skin care regimen. Vitamin B5, B3 and DMAE can do amazing things for the skin and helping to balance out dehydrated skin is only one of them!
How do you keep your hair and skin from fighting with the weather? Tell me in the comments and pretty please like this post on Facebook!
Some items sent for review. May contain affiliate links.
Official disclosure/disclaimer statement can be found
here.
Subscribe
and never miss a thing!
Copyright 2009-2012, Gouldylox Reviews. All Rights Reserved.