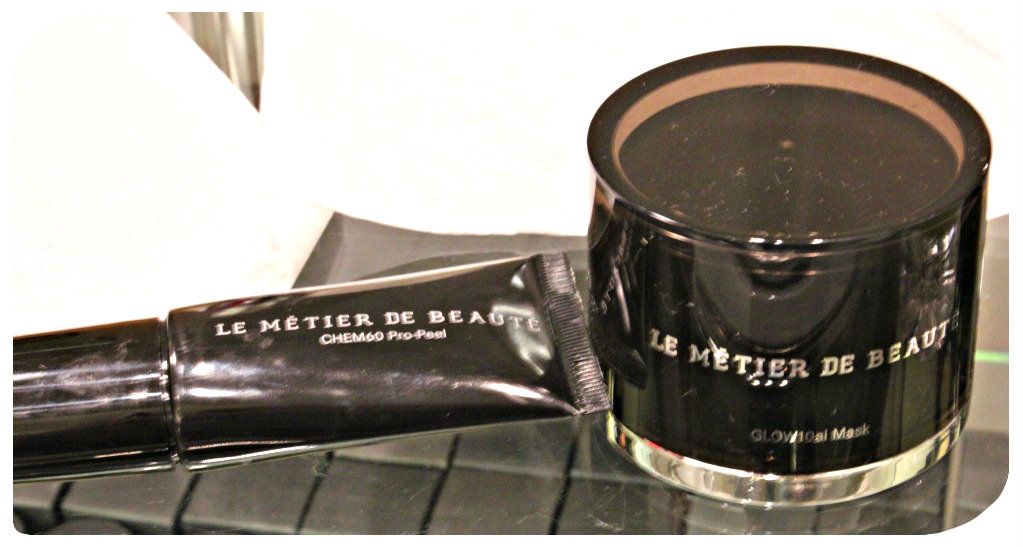 I recently got the opportunity to experience a new at-home peel from
Le Metier de Beaute, the CHEM60 Pro-Peel and GLOW10ai Mask Set
. Available in November, this mask delivers a one-two punch against dull, ho-hum skin. I took my sister in law Abz along with me to Neiman Marcus to see if this pricey peel combo was worth the investment.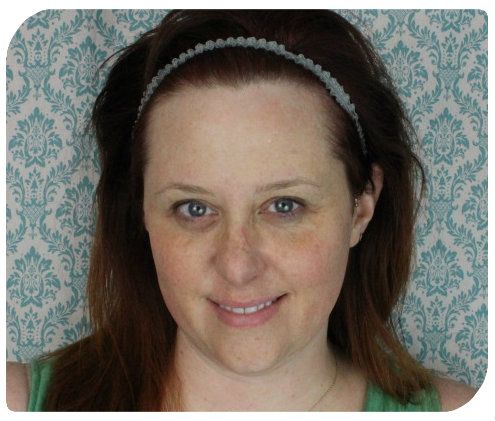 (This is me in the morning before leaving for the peel. )
When we arrived, we were greeted by Lisa Corsino, the LMdB Product Specialist, who explained how this home peel works. Basically, the
CHEM60 Pro-Peel
is a combination of salicylic and glycolic acids that can help free dead skin cells in about a minute. If you have sensitive skin, it's recommended that you only apply the mask for about a minute. If you have more tolerant skin, you can leave it on for up to five minutes, but not longer. After removing the CHEM60 Pro-Peel, you will have less visible fine lines and your skin will look smoother and more hydrated.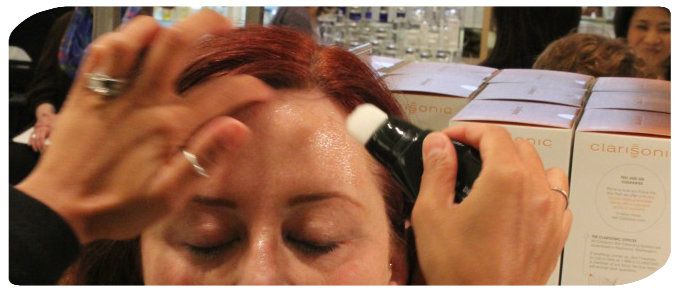 Abz has sensitive skin, while I do not. We decided that Abz would leave the mask on for one minute, and I would go for the full five minutes. After one minute, Abz wasn't feeling any discomfort, so she decided to leave it for another minute. At that point, her face began to feel warm, so she opted to remove it. My skin isn't as sensitive, so even at the five minute point, I didn't feel anything.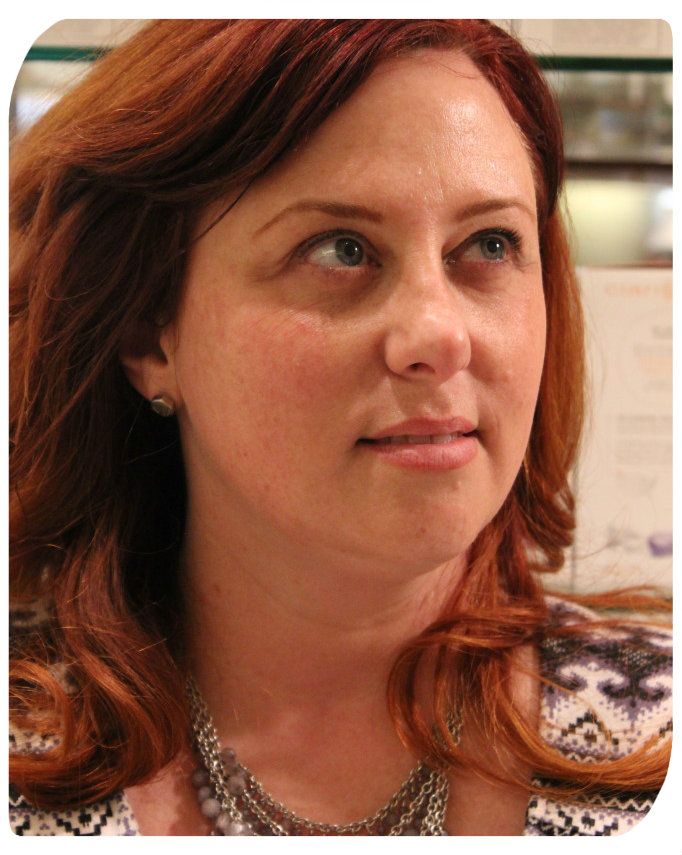 (After the CHEM60)
As Lisa removed the CHEM60 from our faces, we both gasped with giddy smiles in seeing how much improved the skin of the other looked. It was pretty amazing!
We then moved on to the next step, which I won't lie, looked and smelled like we were applying glue to our faces. Lisa used a brush to apply the
GLOW10ai Mask
, as anything else would have been difficult.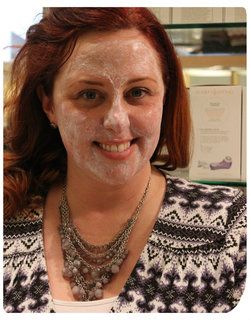 This mask is sticky! You'll want to apply a thick layer of the GLOW10ai so you are able to get a good and satisfying peel. You then allow it to dry for about 10-15 minutes, until it feels dry and tight. Now the fun begins. Lisa began to peel off the mask.
I let Abz go first and I was shocked at how great her skin looked. She looked luminous and gorgeous. People who were shopping kept stopping to ask us what we were using to give our skin that appearance. (It made sitting in public with glue faces worth it!)
When Lisa removed my mask, I was equally surprised. My skin also looked fantastic!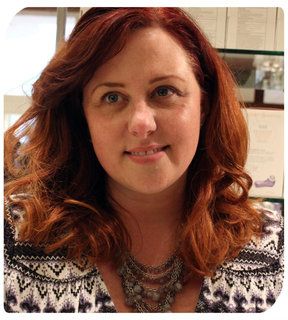 I suppose one of the most telling aspects to this story is that while we were getting our treatments, many of the women who work at other counters kept coming over and asking for a sample to try for themselves.
When women who have access to any skincare they want (at great prices!) all want the same thing, THAT is when you know you should be paying attention.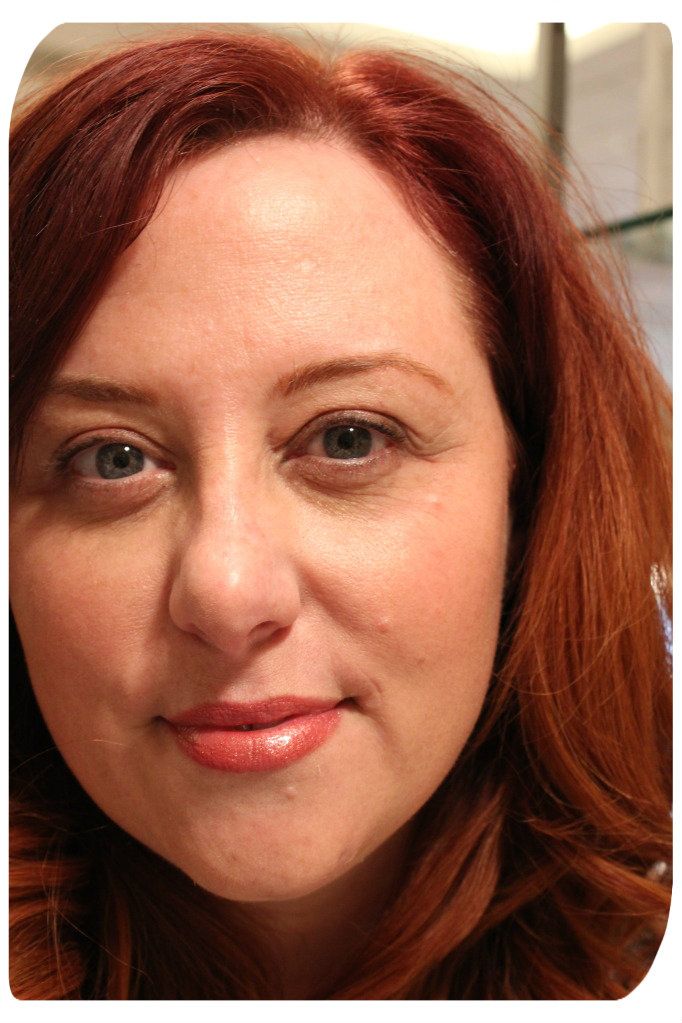 Le Metier de Beaute
CHEM60 Pro-Peel and GLOW10ai Mask Set
retails for $265 and contains enough to do more than five treatments. (The testers the store received only contained enough for three uses. When this hits the shelves next month, I'm told it will be able to give up to eight treatments.) This peel is safe for all skin types and skin tones, which isn't always the case.
(Abz and I afterwards)
You can order this directly from
LMdB
or pre-order by calling Lisa Corsino at (703) 761-1600, extension 3306 at
Neiman Marcus
. If you want glowing skin from now through the holidays, this may be the mask you've been looking for - the pictures don't lie!
Product was provided for review. May contain affiliate links.
Official disclosure/disclaimer statement can be found
here.
Subscribe
and never miss a thing!
Copyright 2009-2012, Gouldylox Reviews. All Rights Reserved.