I recently had the chance to go makeup shopping with fellow makeup maven, Robyn from Purely Cosmetics. Considering she created her own makeup line (her Diamond Perfect Finish is one of the best products I've ever used), she out-swatched me 3 to 1 at every blush display.



Living in Baltimore, I don't always have access to every brand I wish I could try. To be fair, I may have access, but I'm not aware I'm missing anything. Robyn pointed out one such brand,
Vanitymark
, and their brow pencils. I have a hard time finding the right brow powder that really helps to sell my red hair, without being too red, too orange or just taupe.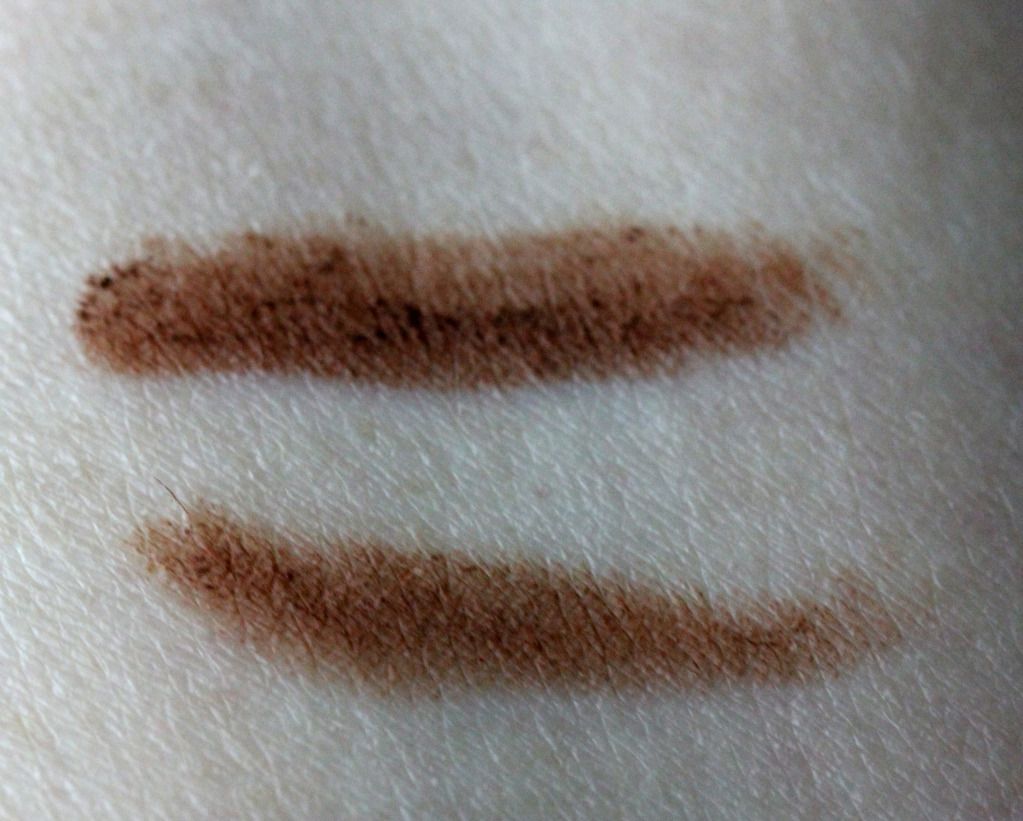 So many pencils are either too hard or too soft and powders don't make it easy to find the perfect strawberry. Trust me, I've been looking.
But as soon as I saw the name,
Gingerella
, I knew I had found what I was looking for. The pencil is just the right texture and gives great color without too much pressure.
Plus, and this is almost the most important part, it's the perfect color. It's a true ginger. It's not orange. It's not peach. It's like someone bottled the DNA of a true strawberry red and made it a pencil that wears all day.
No smudging, no fading. Just perfect color at a reasonable price of $15.95.
(Wearing Gingerella. I'm also testing a retinol which is making my under eye area look 20 years older. )
If your hair color is like mine, you will not be disappointed.
I bought this. May contain affiliate links.
Official disclosure/disclaimer statement can be found
here.
Subscribe
and never miss a thing!
Copyright 2009-2012, Gouldylox Reviews. All Rights Reserved.