Too Faced recently launched sixteen new lip colors in their new La Creme Color Drenched Lip Cream formula. These lipsticks were created to give you real pigment with good for your lips hydrators and peptides. They leave your lips lovely and smooth, covered in color.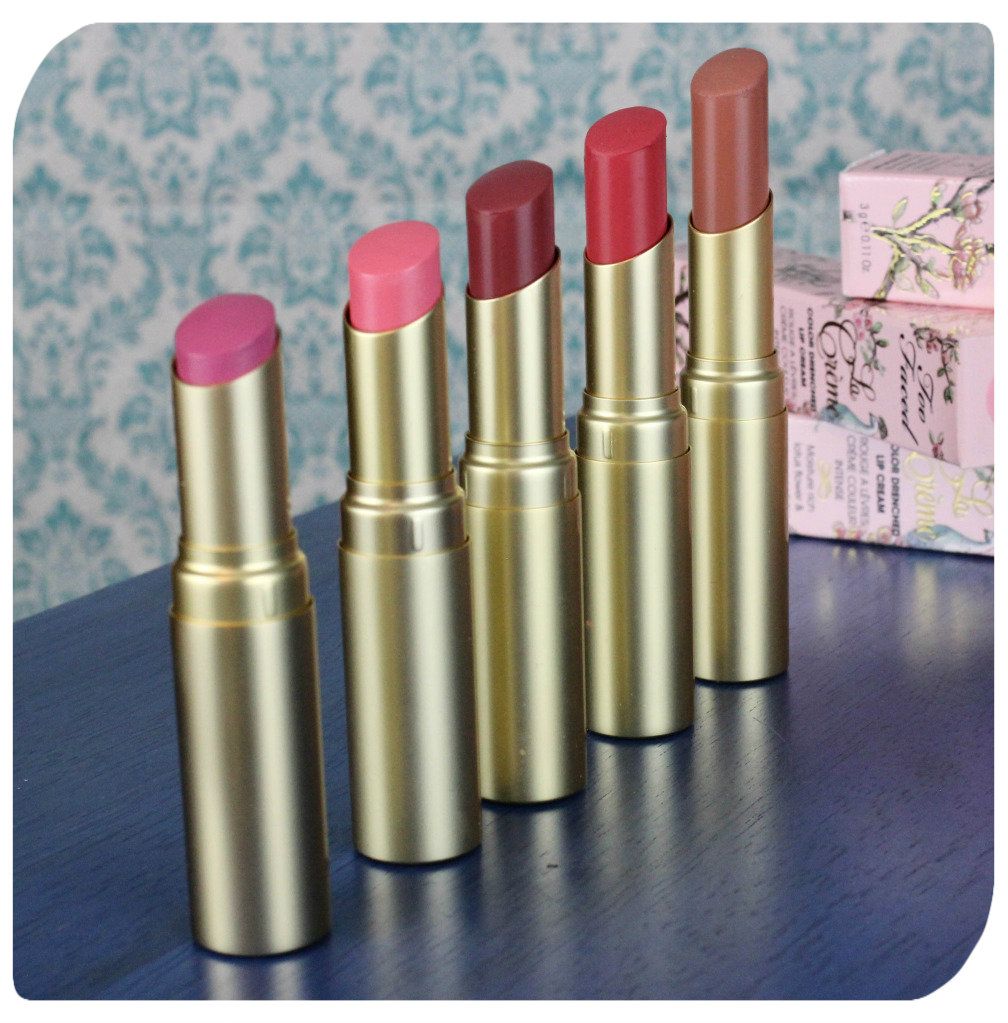 The new colors have been curated into four collections, nudes, spices, pinks and reds. Here is the interesting thing about these collections. In my opinion, the colors are a little left of center. What do I mean? Each one of the colors is slightly different that you may expect. A berry shade isn't just a berry shade. It's slightly different that you may have expected when you apply it. The colors that you don't think would work end up being a good choice. (And some of the ones you think are a given don't work.) I don't know how else to explain it as every person's experience is different. I've gone on several Gouldylox To Go shopping trips (I'm your makeover tour guide for the day!) and every woman with whom I've shared these lipsticks with says the same thing, "I never thought this color would look great on me, but I love it!"
(Razzle Dazzle Rose, Coral Fire, Cinnamon Kiss, Marshmallow Bunny, In The Buff)
I got a chance to check out several, so let's look at the colors!
Razzle Dazzle Rose
, described as a pink rose, looks like a natural pink lip tone shade pumped up to be slightly more pink. When I apply it, it pulls in a pink shade that reminds me of candy.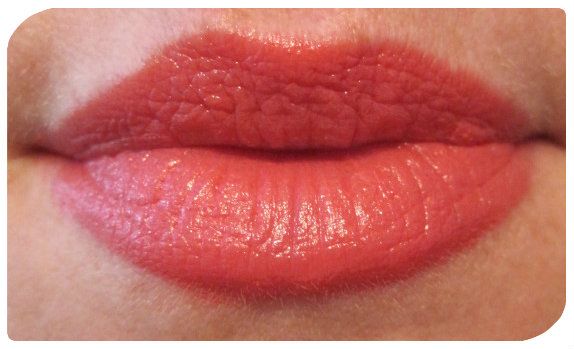 Coral Fire
, a coral red, is the tone I am naturally drawn to. However, on me it isn't a bright coral or a poppy-like red.
In The Buff
is a nude that is one or two steps better than my natural lip tone, leaning towards peach. On me, it's a perfect complement to a smoky eye and a fair face. Swatched, it looks much darker than it does on my lips.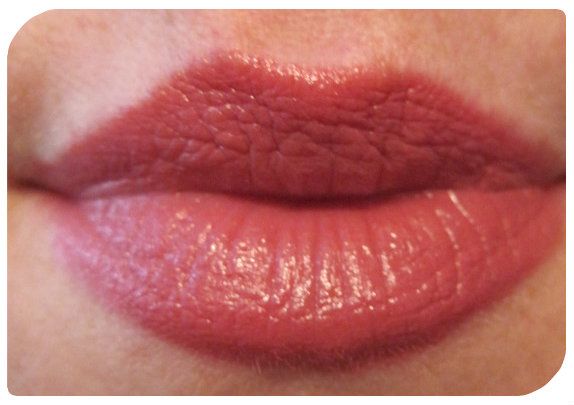 Cinnamon Kiss
is a spiced sienna that looks like the lippie I was searching for in the late 1990s. I'm as surprised as you to see that brown lips are back, but if you miss that trend, this might be the perfect color for you.
Marshmallow Bunny
looks like a bright pink that would brighten the face of any blond. On me, it goes opaque cotton candy pink.
I've found the wear of these colors to last between better than a gloss and upwards of two and half hours. These colors are very creamy and hydrating, but they don't last as long as other, less hydrating shades might.
Pick these up wherever
Too Faced
is sold for $21 each. Have you tried these? Which is your favorite color? Tell me in the comments!
Some sent for review, some purchased by moi. May contain affiliate links
Official disclosure/disclaimer statement can be found
here.
Subscribe
and never miss a thing!
Copyright 2009-2012, Gouldylox Reviews. All Rights Reserved.