This fall, foundation is really the product you are going to want to update. The focus is on perfect skin that is the right amount of fresh, natural and dewy. And if it stays on all day, bonus. While the the vast majority of foundations hitting shelves now offer gorgeous skin, their wear time and coverage may leave something to be desired if you don't already have perfect skin.


If you want the look of flawless, dewy skin but need a little more coverage, be sure to check out
Stila's new Stay All Day Foundation and Concealer
. This foundation offers coverage from sheer to medium/full, depending on application. It also comes with a concealer in the top, a spoon-like attachment under the cap and a small, flat foundation brush, all to help you get the foundation from the bottle to your face without making a mess.
Stay All Day Foundation
appears to also have taken a page from the Beauty Balm book with its formulation:
Unique oxygen technology leaves skin hydrated, nourished and helps prevent premature aging. The formula's synergistic combination of botanical extracts have been shown to help enhance circulation and blood flow, resulting in an increase of oxygen delivered to the skin. This foundation glides onto skin, immediately going to work to help minimize skin blemishes and imperfections. It is also enriched with an array of skin-loving ingredients, and unlike other long-wearing formulas, innovative extracts help to slow down the onset of premature aging.
I find that I get about 10 hours of easy wear out of this foundation, if not more. There is some fading, but I don't need to touch up my skin and my blush stays intact until I remove it, which that and if my melasma is showing by the end of the day, is pretty much how I judge these things. There is no creasing or oxidizing, which is what usually happens to my skin with a long-wearing foundation. My skin also stays very balanced throughout the day instead of going to the dry side, as it would prefer to do.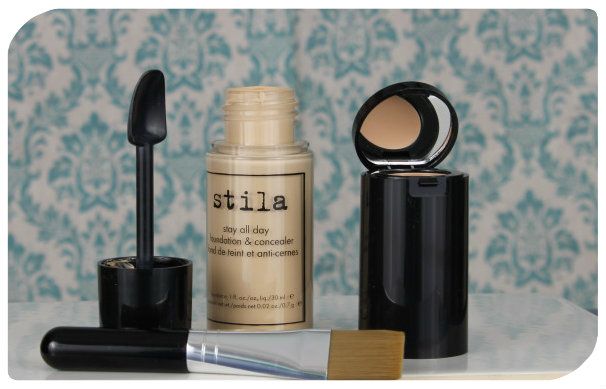 The concealer that comes with this foundation is similar to the brush. It's small. It will also cover a multitude of sins, so be sure to use it with a light hand and blend it really well.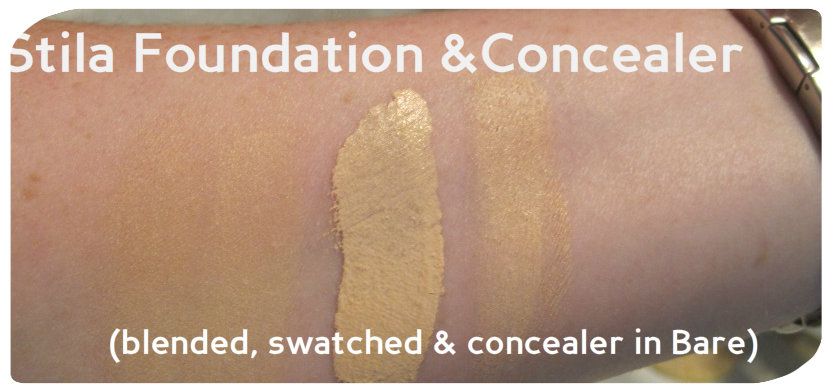 This also doesn't crease and wears for as long as the foundation.
I will say that I prefer to use a beauty blender instead of the brush to apply this foundation. I find that I prefer the overall finish when I use the beauty blender with this particular product. The brush it comes with is great to apply the foundation from the bottle to your face. But once it's on your face, the beauty blender takes it to a new level.
Pick it up anywhere Stila is sold for $44
.
Sent for review. May contain affiliate links.
Official disclosure/disclaimer statement can be found
here.
Subscribe
and never miss a thing!
Copyright 2009-2012, Gouldylox Reviews. All Rights Reserved.