Bright colors on lips is a must and red is clearly the queen of the glamorous bright lip.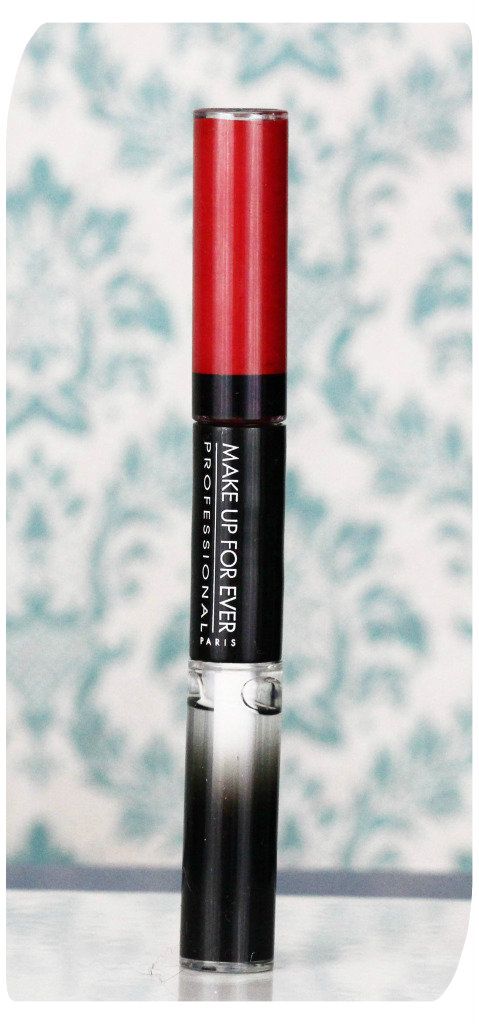 While everyone had their own red they love, I'd be letting you down as a beauty maven if we didn't discuss
Make Up For Ever's Aqua Rouge
. It's a new formula that includes two steps. In the first step, you apply the color. After you let that settle for a few moments, you apply the glossy top coat.
Then you are left with that perfect I-Could-Own-You-If-I-Wanted-To sexy pout, that wears and wears. When I've tested it, food didn't really faze the Aqua Rouge. Neither did my constant blather. I got an easy five hours of flawless wear. The shine fades, but the shade remains the same. After about eight hours, I needed a touch up. But the color made it through two meals!
As if that wasn't enough, it's also the official color of Madonna's lip on her tour. In fact, it was created especially for the icon herself by longtime makeup artist Gina Brooke.
"I loved working with MAKE UP FOR EVER to create a custom shade of Aqua Rouge specifically for Madonna. My biggest challenge was to find a lip product that was reliable and long-lasting, and
knew choosing something from MAKE UP FOR EVER's Aqua range was going to be ideal especially
with a minute and a half for touch ups between songs. There's no room for mistakes," said Brooke. "I
wanted to come up with a perfect, pure red lip color that would exude confidence and beauty. To me,
the shade looks iconic, which is the perfect word to define Madonna and her career."
The shine on this is amazing. It's like a non-sticky, fire engine red look that lasts and lasts.
Aqua Rouge #8
is now available in stores, including Sephora. Pick it up for $24 and feel like Madge (before the weird accent thing).
Sent for review. May contain affiliate links.
Official disclosure/disclaimer statement can be found
here.
Subscribe
and never miss a thing!
Copyright 2009-2012, Gouldylox Reviews. All Rights Reserved.